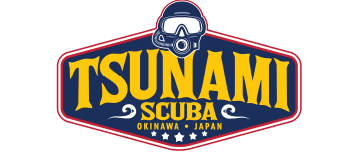 The Tsunami Scuba Open Water Diver Course Structure
We make it easy for you to become a certified diver with 4 simple steps:
Online eLearning for you to learn the basic principles of scuba diving at your own pace.
Instructor-led Course Orientation and academic review.
Instructor-led Confined Water training that will introduce you to breathing underwater.
Instructor-led Four Open Water dives to complete certification.
Although our afternoon/evening classes are most popular, we also offer daytime and weekday classes, as well as executive (private) classes.
Class schedules are subject to change due to weather conditions and Instructor availability. Please contact Tsunami Scuba directly for the most accurate schedules.
---
ADVANCED OPEN WATER DIVER: Expand Your Horizons!

Your Open Water Diver certification introduced you to a new realm of exploration and made you keenly aware that you've only just scratched the surface of the underwater world. Continue your scuba journey with The PADI Advanced Open Water Diver course. Experience new adventures with a PADI Instructor by your side. Fine-tune your buoyancy skills, build confidence in your navigation abilities, and try new activities like wreck diving, night diving or underwater videography. An Advanced Open Water Diver certification also opens the door to dive sites deeper than 18m/60ft.

RESCUE DIVER: Serious fun!

The PADI® Rescue Diver course will change the way you dive – in the best possible way. Learn to identify and fix minor issues before they become big problems, gain a lot of confidence and have serious fun along the way. Discover why countless divers say Rescue Diver is their favorite scuba course.

ENRICHED AIR DIVER: Mix it up!

Enriched air, also known as nitrox or EANx, contains less nitrogen than regular air. Breathing less nitrogen means you can enjoy longer dives and shorter surface intervals. No wonder Enriched Air Diver is the most popular PADI® specialty.

EMERGENCY FIRST RESPONSE: Gain the Confidence to Care!

Earn your CPR certification and learn basic first aid in a fun, non-stressful learning environment. You'll practice bandaging, illness and injury assessment, and other essential skills that could save the life of someone you care about. Gain confidence in your abilities through hands-on practice, and learn how to remember what steps to take in an emergency. Ask your EFR Instructor about EFR training.

SPECIALTIES: Continue your education!

Nitrox, Deep Diving, Navigation Dive, Night Diving, Drift Diving, Multilevel Diving, Boat Diving, Fish Identification, Project AWARE, Underwater Naturalist Dive, Emergency Oxygen Provider, Peak Performance Buoyancy, Equipment specialists, Side-mount Diver, Search and Recovery and more!

PROFESSIONAL COURSES: Live the dream!

Divemaster, Assistant Instructor, Open Water Scuba Instructor, Master Scuba Diver Trainer, IDC Staff Instructor, EFR-Instructor, Emergency Oxygen Instructor and various other specialty Instructor ratings. For more information, visit our Pro Page.

FREEDIVING COURSE

If you think freediving is just like snorkeling (but going really deep)—think again. Freediving is an entirely different way to experience the underwater world. Freedivers silently blend into the underwater environment. They enjoy magical encounters with shy marine life and hear all the sounds of the ocean: fish munching on coral, the tide pulsing at the rocks, and even the calls of dolphins and whales!

Freediving is the perfect way to reconnect to the sea and explore the depths of the ocean with minimal impact. Some people freedive for the personal challenge, but for many, the true appeal of freediving is in the silence and calm it brings to their hectic lives.