MCCS Entertainment produces concerts, comedy shows, festivals, club events, talent contests, family events and much more. We are the leading entertainment and production services program serving the military community on Okinawa.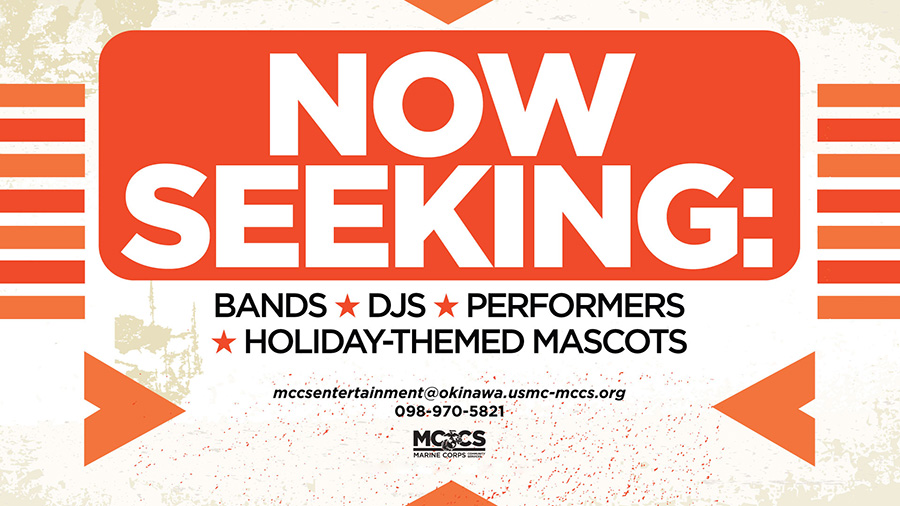 MCCS is looking for talented bands, DJs, clowns, face painters, magicians and more. If you have what it takes in the aforementioned professions, please email your contact information along with your resume to
mccsentertainment@okinawa.usmc-mccs.org
or call
098-970-5821
/645-5821.
Contact Information
Entertainment
OCONUS Base Phone: 81-98-970-5821