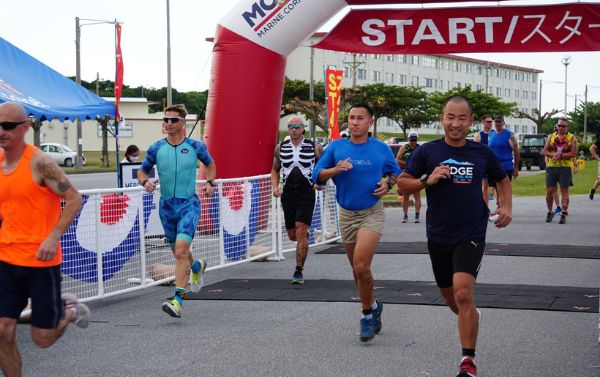 Get ready for the Camp Schwab Warrior Challenge! This challenge will start with a 5k run full of obstacles and finish with a 400-meter swim. All participants will receive an event t-shirt. Limited sizes available. This event is open to all participants island-wide ages 15 and older. Children 15 to 17 years and younger must have a parent or legal guardian on site at the event.
*Please be advised children younger than 15 years old will not be allowed to participate.
Awards will be given to the top three male and female finishers.
Registration: Registration form and $40 registration (credit or debit card only) can be completed at any manned MCCS Fitness Center until Wednesday, March 22 at 10:30 p.m. If you wish to receive the registration form in advance please contact Adult Sports at adultsports@okinawa.usmc-mccs.org to request the form.
Entry Fee: $40 per person
Schedule:
8 a.m. Gates will open for local national participants
8:30–9:30 a.m
Check in at Schwab Medical Center parking lot on the day of event at the registration booth
9:35 a.m.
Mandatory participant brief