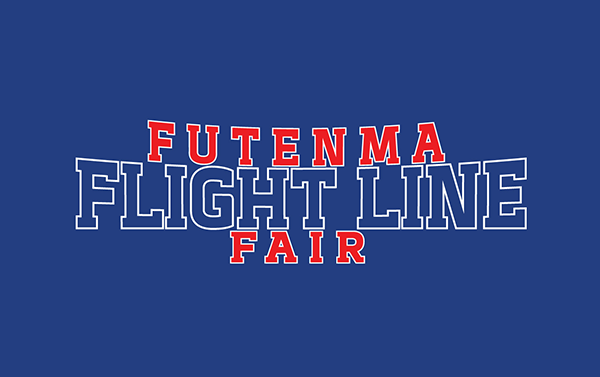 Date
Saturday, September 30, 2023
Time
Address
Futenma Flight Line
MCAS Futenma
Join us for a weekend full of festival fun at MCAS Futenma for the Futenma Flight Line Fair. This FREE shindig takes place on Saturday, September 30, and Sunday, October 1 from 1 to 9 p.m. both days.
Get ready to bust a move to live entertainment featuring Jamaican rapper, Sean Paul and performances from talented local bands and groups! There will also be military aircraft and vehicle static displays. Check back for the full entertainment schedule.
On Saturday fireworks will light up the sky at 8:30 p.m., and on Sunday motor enthusiasts should keep their eyes peeled for the car show featuring some sweet souped-up Japanese domestics (and more). If you are interested in signing up for the car show you can find more information here.
Futenma Flight Line Fair is FREE and open to SOFA ID card holders, Japanese and American citizens. Do not bring pets, glass bottles, outside alcohol, or coolers. As always, MCCS encourages everyone to drink responsibly; don't drink and drive! Daiko and taxi services will be available.
Entry:
Gate 1 - Local nationals and non-SOFA personnel
Gate 3 - SOFA ID card holders only.
Food Trucks & Booths:
305 Latin Grill | Beach Gang | BIT | Bulldogs Burgers | Café Curcuma | Chef Shack | Eda Food Service | GOOD BOWL | GOOD FELLOWS | Hickory House | HIDEOUT OKINAWA | Kanpai Lounge | KC Filipino Barbeque | La Cocina | MILK BOMB | Minamino Yatai | NB Asian Street Food | PIZZA | Robees | Roll Up | S.E.A. GRILL | SEASONS | Sunabe Gyros | THE SUNRISE SHACK | TOPRANK | Tus Amigos | WMD STREET FOOD | ZO
Vendors & Games:
Hero's Game | Infinity Creations by Victoria | Maruhide Game | MCCS Arts & Crafts | MCCS Fun Land | Navy Federal Credit Union | Nichioki Game | Torii Station | Yogi Game
Click the image to view the Entertainment Schedule