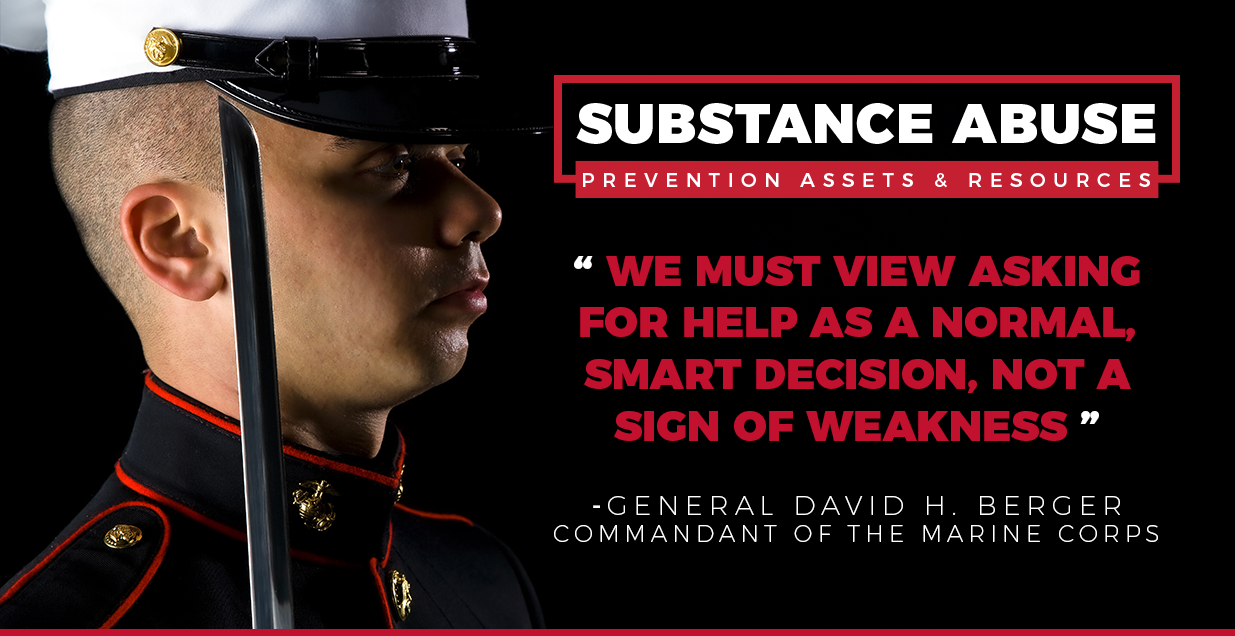 SUBSTANCE ABUSE RESOURCES
---





MONTHLY WORKSHOPS
SACO Certification Course

BH-SACC offers quarterly workshops to our Okinawa SOFA community. All workshops are open to the adult public and focus on topics to increase awareness and education regarding drug and alcohol issues that may impact our community.

The upcoming schedule is as follows:

1 March 2024 – Prime for Life 4.5 (1300-1630)

7 June 2024 – Prime for Life 4.5 (1300-1630)

6 December 2024 – Prime for Life 4.5 (1300-1630)

Due to limited seating sign-up is required in advance for all workshops.

Marine Corps Order 5300.17A required that all unit Substance Abuse Control Officers (SACOs) must attend a certification course within 45 days of appointment.

Our upcoming course schedule is as follows:

20-22 March 2024 (0800-1600)

26-28 June 2024 (0800-1600)

4-6 September 2024 (0800-1600)
4-6 December 2024 (0800-1600)

Must sign-up in advance.
Appointment letter is required to sign-up.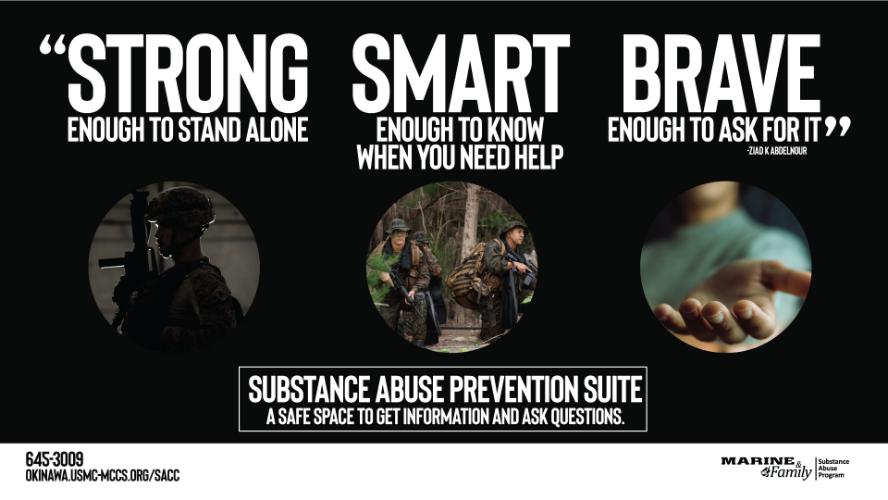 Prevention Services
The SACC Prevention program uses evidence-based prevention strategies. Our prevention program focuses on preventing the onset and development of more significant substance- related problems. Please call BH-SACC Prevention via the main office line at 645-3009/from cell phone or off base: 098-970-3009.
Adolescent Services at Kubasaki High School and Lester Middle School
We provide prevention services for youth and their families. Please call BH-SACC via the main office line at 645-3009 or from a cell phone or off base at 098-970-3009 to speak with our adolescent prevention specialist.
Prime for Life
Prime for Life (PFL) 4.5
This is a four and a half-hour interactive prevention class for all members of the SOFA community. The class is facilitated by certified PFL instructors at BH-SACC or unit level to a maximum of 25 per class. The program equips and encourages attendees to be healthy and make low-risk decisions regarding alcohol and substance use.
Prime for Life (PFL) 16 Hour
PFL 16.0 is an evidenced based two-day, 16-hour training course offered by our certified prevention specialists to those who have been through an assessment and recommended for PFL 16. If you have been involved in a DUI/DWI, alcohol-related incident, or have a more significant concern about a substance use, PFL 16 will assist you in learning about the dangers and risks involved with alcohol misuse. PFL 16 is designed to change drinking and drug use behaviors by changing beliefs, attitudes, risk perceptions, motivations, and knowledge of how to reduce their risk of alcohol and drug related problems throughout their lives.
Outreach Education and Training for Commands
The drug demand reduction and prevention programs offer outreach and education tailored to meet the needs of individual commands. Commanders concerned about their Marines increased substance misuse behaviors and trends are encouraged to request for one of our prevention specialists to meet with you. Programs include Substance Abuse Control Officer (SACO) Certification Course, Urinalysis Program Coordinator's Course (UPC) and Commanding General's Inspection Program.
Immersive Practical Application
The BH-SACC Prevention Suite offers an immersive practical application through the use of various prevention resources including a driving simulator, impairment goggles, Sum-It Cup, and Intoxiclock application. This experience offers insight and education to the timing, effects, and risks associated with impairment in a fun, relaxed, and judgment free space. This space is open for use and learning by all patrons, and best utilized in small groups. Please contact the Prevention Team to schedule use.
Fostering Friends and Family Program
This workshop provides information on the realities of addiction and coping-skill information for friends and family of members with addiction.
Contact Information
Substance Abuse Counseling (Hansen)
Contact Information
Substance Abuse Counseling (Schwab)