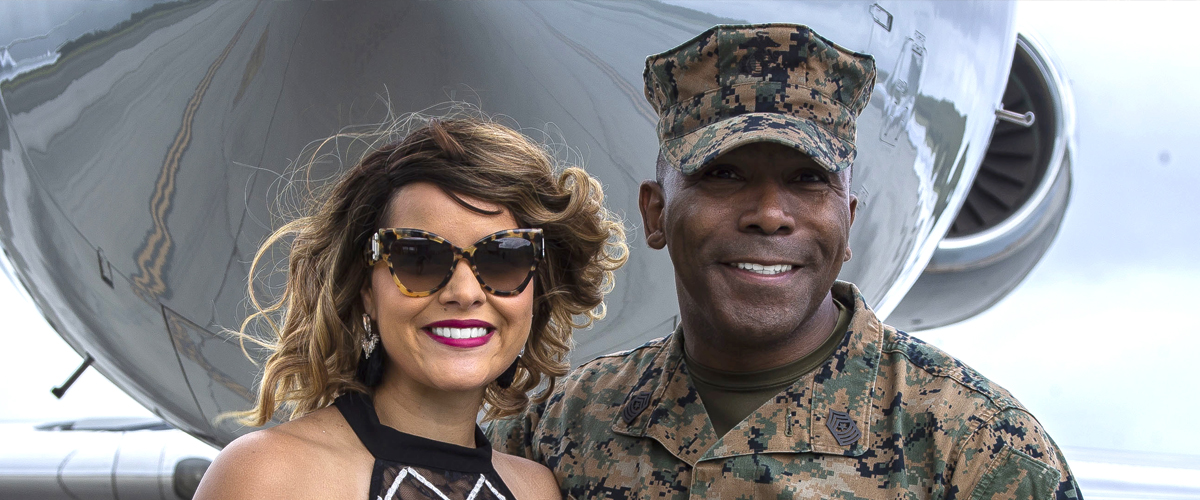 ---
Between deployments, training, taking care of the kids and other obligations it can sometimes be a challenge to spend quality time with your partner. Here are 9 affordable date ideas to help you rekindle the romance in your relationship.
1. Act Like a Tourist – It's easy to forget what makes a place interesting and unique when you have lived there for a while. Spend a day visiting popular attractions, parks and landmarks to get a fresh perspective on your hometown.
2. Volunteer Together – USMC Volunteers offers plenty of opportunities to give back to the community and the Corps. Spend time with your partner while making a difference. Contact your local Volunteer Coordinator to find opportunities near you.
3. Go To a Museum – Many museums offer free or discounted days, making museums a perfect affordable date. If not, take advantage of Leisure Travel and Information, Tickets, and Tours (ITT) discounts to explore the attractions in your area at an affordable price .
4. Take a Class Together -– Learn to cook, try a new fitness class, or attend a relationship building workshop. Marine Corps Family Team Building offers workshops for every relationship stage, and there are always new workouts to try at your local Semper Fit fitness center.
5. Go Hiking – Explore on-base trails or take advantage of ITT discounts to visit parks in your area. Exercise, reduce stress, enjoy the beautiful landscape and bond with your partner all at the same time.
6. Visit a Market – Head to a farmer's market and pick up ingredients you can use in a romantic meal for two. Or check out the deals at your neighborhood flea market to find some affordable clothes or home décor items.
7. Train for a Race Together – Spend quality time with your partner and get a workout in at the same time by training for a race together. Having a training partner will motivate you and keep you on track to reach your goals. The Marine Corps Marathon offers races of various lengths throughout the year.
8. Experience an Adrenaline Rush – Recreate that new relationship feeling by engaging in some adrenaline boosting activities with your partner. Paintball, amusement parks and whitewater rafting are just a few examples of dates that will get your pulses racing.
9. Host a Game Night – Have a double – or triple! – date and host a game night. Make it a team sport and work together to defeat your opponents.