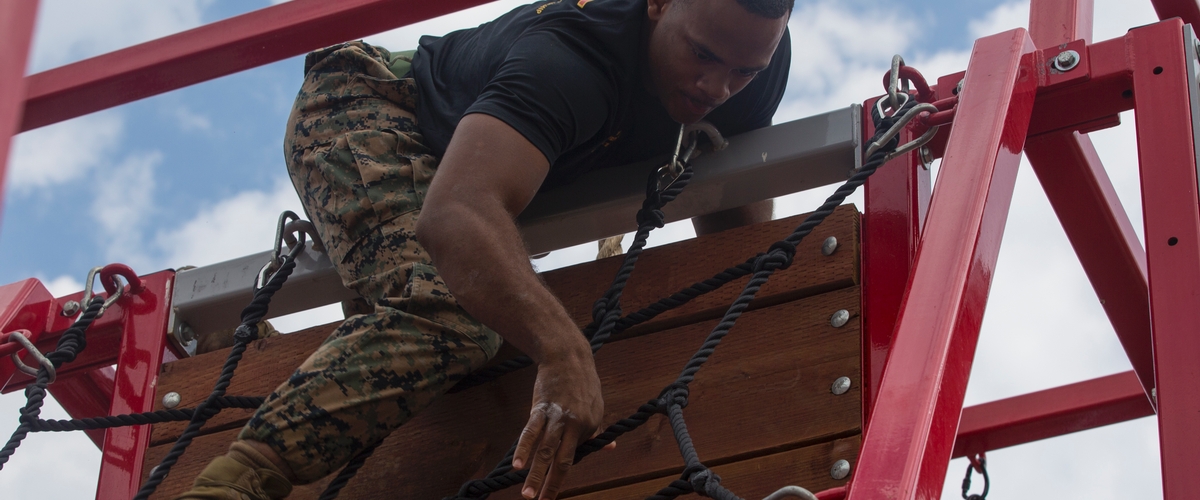 ---
Agility is one of the primary movement components in HITT, and key to reducing the risks for injury. What exactly is agility though? Per the HITT Methodology Manual, Agility can be characterized by the "ability to maintain postural stability in conditions that require changes in speed and direction in response to environmental demands." Athletes improving agility skills must develop motor skills that require combinations of strength, power, and balance.
The motor skills required for agility can be categorized in three ways:
Continuous
General continuous motor skills contain movements which are cyclical and repetitive, such as walking, running or hopping, usually in a forward motion. Specific continuous motor skills are more complex because they involve a different plane of movement (like a backward run or a lateral shuffle). Beyond this, there are specialized specific continuous motor skills, which may require the athlete to more through several planes of movement at varying speeds while interacting with another Marine.
Discrete
Unlike continuous motor skills, discrete motor skills aren't repetitive; they involve a specific task. General discrete skills are involved in developing strength and power (such as lunging or jumping). Specific discrete skills take that a step further and involve speed modulation and changing the plane of direction (such as stop jumps). Finally, these evolve into using these skills to perform a task-specific implement, such as the prone 3 cone drill.
Serial
These skills represent a combination of the other two. For example, a Marine using serial motor skills would be changing movement type or direction approximately every 2 seconds, with combinations of sprinting backpedaling, shuffling, jumping, hesitating, accelerating, and walking — equaling about 1,000 different movements.
Marines can train and develop all of these skills by participating in the HITT program. Contact your local fitness center for more information on how to begin. Once you're ready, you can also visit the HITT facebook page for daily HITT workouts.