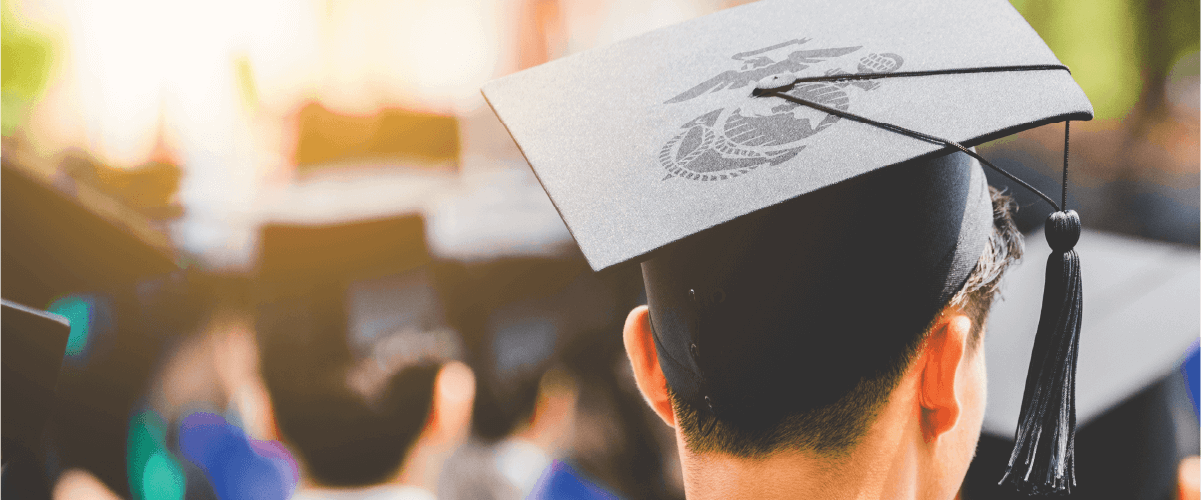 ---
The mission of the Leadership Scholar Program (LSP) is to provide academically and professionally qualified Marines with assistance in academic preparation and the application process to highly selective colleges and universities. The LSP can help Marines attend the college of their dreams, just as it did for Sergeant (Sgt) Keith Buckholz. 
Sgt Buckholz applied to the LSP spearheaded by the Base Education Center – Camp Pendleton in November 2021. He maintained good contact with the LSP team and followed their advice. In May 2022, he was accepted to attend Yale University in the Fall of 2022 and is currently pursuing a degree in astronomy. 
As a standout Marine and student, Sgt Buckholz led, trained, and developed all personnel assigned to his section. He supervised and coordinated various ground training requirements; all while maintaining a 3.81 GPA on his college courses. While in his career, Sgt Buckholz has worked to selflessly serve others and made countless contributions to ensure the readiness of his department and squadron. Now as a Marine Veteran, Sgt Buckholz continues his pursuit of excellence having accepted his new mission at Yale University.   
Congratulations Sgt Buckholz! 
Sgt Buckholz shares about his experience with the LSP, "After the long process that is EAS'ing from the Marine Corps, I've found myself a student at Yale University. When I reflect on what's gotten me here, I realized it started with a conversation at the base Education Center about LSP… I was able to talk directly with the very people deciding on my applications. Those conversations helped me not only improve my application but also expand my understanding of how I'd fit into a variety of college campuses…Other key introductions made by LSP were to work with Warriors Scholar Project and Service to School, they helped me to improve my applications by working directly with me on essays and interview prep… A little secret here at the end of the things, the veterans and servicemembers I've met at Yale, two Airmen, one Soldier, three Sailors and eight Marines that used every resource to their advantage, including and especially the LSP." 
Are you looking for more in-depth assistance with the Leadership Scholar Program or Tuition Assistance services? Contact the Voluntary Education Center nearest you. 
Additional articles on the Leadership Scholar Program: 
Start College Off Right with the Leadership Scholar Program