Introducing the Kitchen Warriors Cooking Competition! Twelve teams of two will cook head-to-head, where only one team will be crowned the champion.
During this two-round competition held on May 27 from 11 a.m. to 4 p.m. at the Butler Officers' Club, competitors will receive mystery boxes containing multiple ingredients and have 60 minutes to cook a dish in-line with the round's theme. After each round, three judges will evaluate dishes based on a combination of serving and cooking criteria. Eliminations will take place after each round.
This year, Kitchen Warriors will welcome a special guest judge—Chef Megan Gill, runner-up of Hell's Kitchen: Young Guns! Having dreamed of being a chef as a child, Chef Gill honed her skills at country clubs and hotels before going to work for the Dallas Cowboys and then assuming her current role as the Executive Chef at Hotel Marcel in New Haven, Connecticut. Chef Gill will also be holding a cooking demonstration during the competition.
Competitor registration is open to 12 teams on a first-come, first-served basis for $50 per team.
Spectators—don't be afraid of going home hungry as the registration fee includes a dynamic lunch station, demo station for samples and snacks and beverages until 3:30 p.m.
The 2023 Kitchen Warriors Cooking Competition is sponsored in part by UMGC and Japan's #1 Hot Sauce.
---
Click each box below to learn how you can participate.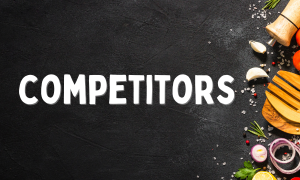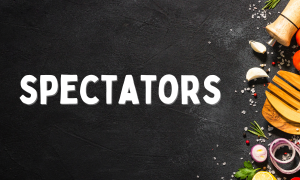 ---
Competition Timeline
| | |
| --- | --- |
| 10:30 a.m. | Doors open |
| 11 a.m. | Event begins |
| 11:15 a.m. | Mystery box revealed |
| 11:20 a.m. | Cooking contest (Stage 1) begins |
| Noon–2 p.m. | Food & Beverage stations open |
| 12:20 p.m. | Cooking contest (Stage 1) ends, judging begins |
| 1 p.m. | Cooking demonstration by special guest, Megan Gill, begins |
| 1:45 p.m. | Final four cooking teams announced |
| 1:55 p.m. | Mystery box revealed |
| 2 p.m. | Cooking contest (Stage 2) begins |
| 3 p.m. | Cooking contest (Stage 2) ends, judging begins |
| 3:30 p.m. | Cooking contest winners announced and presented with prizes and awards |
| 4 p.m. | Event ends |